under construction
the girls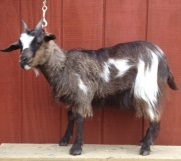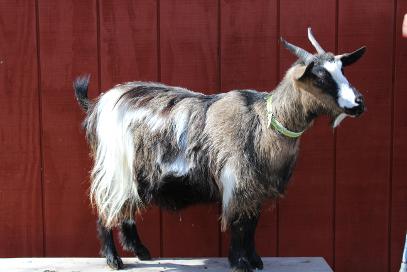 Introducing Autumn's Dream Dizzy, the famous fainting, silky long haired pocket goat! She has it all, beautiful coat, dainty stature, tri-coloured and level 5 fainter. She is registered with the MGR. She had her first kid March of 2016, little Agnes. Dizzy is a fabulous Mother, and beautiful Agnes will be retained in our herd.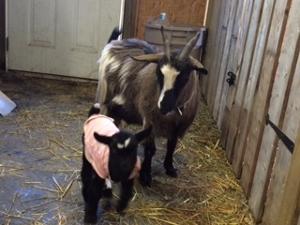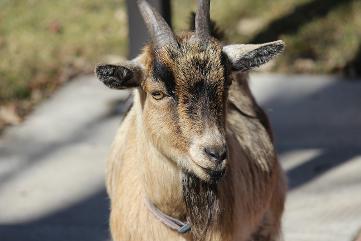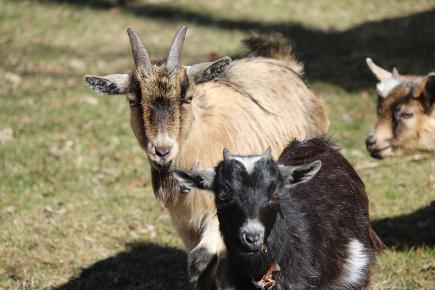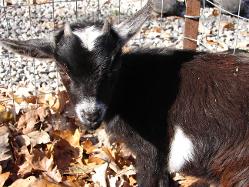 So sweet, she is a very small pocket pygmy goat, shown here below with her doeling Pipsqueak.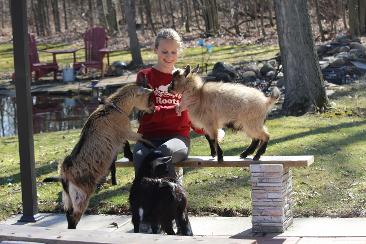 I have to get some better pics, this is Pipsqueak, daughter of Butterscotch. She is 6 months old and only 14.5 pounds in the pic to the left. She is a really tiny sweet pocket doe. A keeper for sure!
The boyz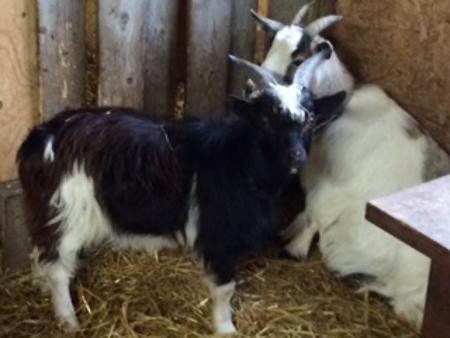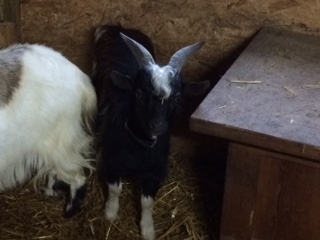 Curly is one of our foundation silky bucks. He is tri-coloured with an amazing coat, oh and those sexy bangs! Born April 2015, his small size and gentle nature make him a farm favorite!