Goats for sale
Last Updated February 23, 2018
Please note ** Our 2018 Spring-Summer kids are now all spoken for**
Oreo is a purebred Nigerian Dwarf doe, 2.5 years old. For some reason she is not able to get pregnant, but otherwise healthy. She has a very small stature, and is really roly poly, as many Nigis are. Excellent quiet temperament, a little shy till she gets to know you, easy to handle. More pics and video available upon request!
All of our goats are sold up to date on vaccinations, worming and hooves trimmed. Oreo is $175 ready to go anytime. If not sold she will be retained in the herd.
Oreo is now SOLD - Thanks April and family!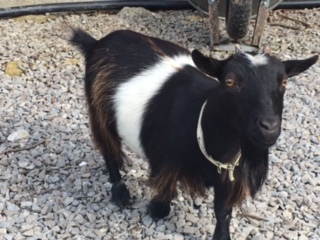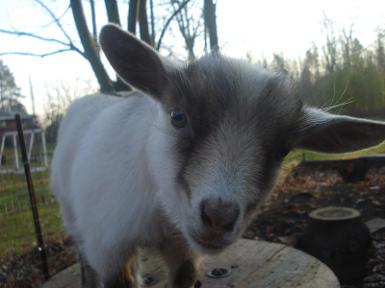 Looking for kids?
OUR SPRING 2018 KIDS ARE NOW ALL SPOKEN FOR.
Email us to get on our summer/fall 2018 or spring 2019 waiting list (yes we have people wait up to a year for our goats). We rarely have kids available as our goats are in high demand, so best to get on a wait list for these cutie pies.
Note - doelings will not be separated from mothers until 10-12 weeks of age to ensure they are strong eating well on their own. Boys can be fixed upon request.
If you are interested in a starter herd or breeding does drop me a note and we will see what we can do for you ;)
TC